SKD National Projects
Once Sigma Kappa Delta was established with at least 30 chapters, the board decided to adopt a National Project each year which
would suit our mission of promoting literature and the arts. Our aim was eventually to launch a long-term relationship in conjunction
with a well-established organization. Although we had several very good short term projects,
we did find a very important and relevant long-term project: Dolly Partons Imagination Library.
The $25 donation that your chapter makes as part of the requirements to be an Ivy Chapter goes directly to this project.
For prior projects please see the history below:
---
2006 - 2008
GEORGE WASHINGTON
HARRIS PROJECT
---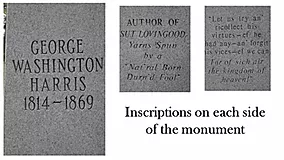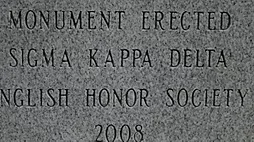 The first program we adopted was to establish a monument for writer George Washington Harris. We embarked on an odyssey of first finding his gravesite, purchasing a marker, and finally, we celebrated this event with a dedication ceremony which several dignitaries, scholars, historians, writers, Harris heirs and several SKD chapters going to the gravesite for the dedication event.
---
2015
T.S STRIBLING
MUSEUM
---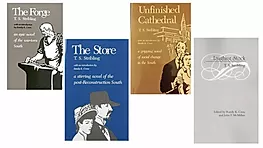 This national project involved supporting the creation of a museum for award-winning author T. S. Stribling. The museum, located in Clifton, Tennessee, is not far from the Alabama/Tennessee state line. Although T. S. Stribling was born in Clifton, Tennessee, he spent many boyhood summers in Alabama with his grandparents. He attended college in Florence, Alabama, and practiced law there for a brief time; thus, both Tennessee and Alabama claim the prize-winning author.
---
2016 - PRESENT
DOLLY PARTON'S
IMAGINATION
LIBRARY
---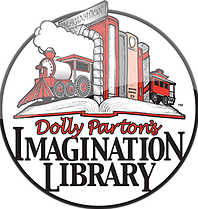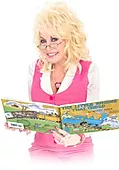 "Hi everybody. This is Dolly."
"Inspiring kids to love to read became my mission. In the beginning, my hope was simply to inspire the children in my home county but here we are today with a worldwide program that gives a book a month to well over 1 million children."
"Of course, I have not done this alone. The real heroes of our story are the thousands of local organizations who have embraced my dream and made it their own. They raise millions of dollars each year and wake up every day with a passion to make sure their kids have every opportunity